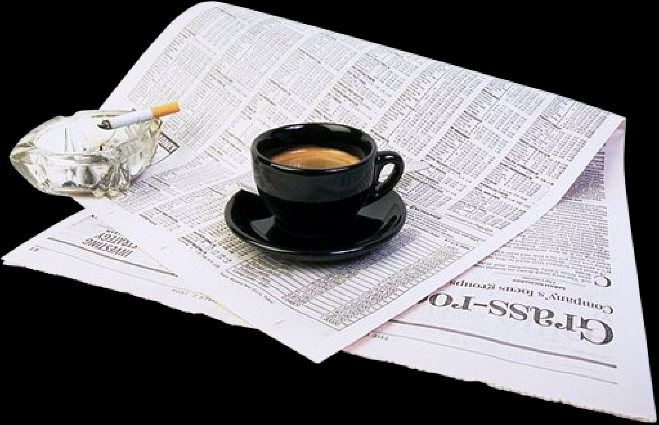 Dysfunctional family values: Painful truths set this playwright free

Published in the Asbury Park Press 4/11/03

By MICHAEL KAABE

Correspondent

Imagine, if you will, a grammar-school child who has spent more time with the truant officer than learning phonics, spent more time on the streets than with his family and, instead of having friends, has contacts who tried to supply him with alcohol and drugs.

M. Lennon Perricone says he never had a chance to become anything. He never graduated from high school, he never received formal training in any field and he spent two of his teenage years in reform school.

Yet today, this North Brunswick resident is happily married, fully employed and the author of two novels and a multitude of plays. One of them, "The Last White Family on Dorchester Road," opens tonight at the Eatontown Playhouse and runs through April 27.

"The play is based on characters and situations from my background," Perricone said over the telephone from his home. "It serves as a window that shows the audience what a truly dysfunctional family is, and underscores the horrors of alcoholism."

The play tells the story of Terry McCory, a young man who comes from a home that is plagued with and undermined by alcoholism and substance abuse. The story begins when Terry, who ran away and became a star in the gay porn industry, returns to his family. He is destitute, broken and desperate. The action of the story is the conveying of Terry's relationships to his mother and siblings, and the discovery of why he left home.

Jimi DeStefano (left) of Cranford and Rob Cross of Long Branch rehearse a scene from M. Lennon Perricone's "The Last White Family on Dorchester Road," opening tonight in Eatontown.

"It's about the process of healing," Perricone said. "When a person is constantly in a state of addiction, regardless of what the focal point of the addiction is, that person goes through life anesthetized. You can't truly experience life this way because you're conditioned not to feel anything, especially pain."

Perricone's own life was overrun by his family's co-dependence and alcoholism, "but I was saved," he pointed out. "The two years I spent in reform school turned out to be the best thing that ever happened to me. It was there where they instilled in me the good habits that got me on in life. Not just school life and education, but I developed values that I never before had -- like the importance of self-knowledge and the gratification that comes with productivity," he said.

In later years, when Perricone landed his first job as a messenger in a Manhattan law office, he began to read great novels -- on his own. They, in turn, inspired him to write.

"I began writing, in part, because of how the work of Henry Miller influenced me," Perricone said. "In Miller's 'Tropic of Cancer,' he gives the reader a true perspective of life from the gutter."

Perricone also was deeply influenced by playwright Miguel Pinero's "Short Eyes." "The play clearly conveys what brutality really is. Both Miller and Pinero take fierce realities of street life and put it right in your face."

The experience of staging a semi autobiographical original drama is a cathartic experience," the playwright said. "This is a story about the process of healing from alcoholism and co-dependence. Part of the healing process is finding out who you are . . . and getting at the truth. The truth will set you free, but it will hurt like hell first."

The production being staged by Over the Rainbow is the play's world premiere

Family Affair

Published in the Pitch

06/25/04

The Cast of M. Lennon Perricone'sThe Last White Familyon Dorchester Road

Suicidal porn stars have families, too.


THU 6/26/03  Mind's Eye Theatre, which has made a colorful splash on the theater scene with A Clockwork    Orange and The Rocky Horror Show, lends its support to a Kansas City premiere at Just Off  Broadway Theater this week. The plot of M. Lennon Perricone's The Last White Family on Dorchester Road concerns a washed-up porn star whose suicide attempt merely incapacitates him. So back he goes to his Brooklyn roots, where his dysfunctional White Family is seriously culturally outnumbered.

"It's as tragic as a Tennessee Williams play," insists Mind's Eye Artistic Director Christopher King. Directing the script is Avila College senior Jeremy Thomas, who says that all members of the nutty family in question "are outrageously addicted ... horrible characters who become beautiful characters." Thomas adds that he's thrilled to be associated with Mind's Eye. "I like their realistic but in-your-face style.

" The play opens Thursday, June 26, and continues through Saturday, July 5, at Just Off Broadway Theater (3051 Central). For a detailed schedule, see www.justoffbroadway.org, or call 913-341-9399

A Book Review

by

Megan Hart

(Review 1) Word Weaving Books on the Web.

Terry McCory, better known as gay porn star Blaze Wilde, has just attempted to commit suicide in response to the end of his career. Broke, broken and with no place to go, he returns to his mother, illegitimate half brother and twin sister. There he finds himself drawn back into the world of poverty, abuse and alcoholism he fled as a young man.

First, this is a play, not a novel. Without the benefit of viewpoint, and with only minor setting and action description, the reader is able only to rely on dialogue to tell the story. In a stage production, the actors' nuances and actions provide what a novel's prose usually does. Simply reading the dialogue is a far more challenging prospect.

Having said that, M. Lennon Perricone's characters come across with their unique and individual voices clearly, even on the page. It wasn't difficult at all to hear mother Sheila's drunken rage, or brother Willy's self-indulgent whining. Each character is more than a mere caricature or cliché. Perricone has delved deep into the hearts and souls of his characters and presented them, through their own words, to the reader. The character of Terry's twin sister, Katie, is particularly poignant and well drawn.

Some of mother Sheila's lines, though dramatic and eloquent, seemed too elegant and intelligent too fit with her drunken persona. But over all, the story flowed as we follow Terry from youth to manhood, and learn his reasons for running away and ending up in the gay porn industry.

Perricone obviously put a lot of heart into the piece, and it shows. It's easy to care about the people he's put on the stage. And it is easy to understand their joys and grief. His words and finely tuned dialogue allow the reader to enter completely the world of Terry McCory.

I recommend the book with reservations for the following reasons: 1. It is a play, not a book, and so the reader shouldn't expect the same level of depth of description, etc. as in a novel. 2. The subject matter and language might be offensive to some readers. If you're one of them, this is not the book for you.

However, if you don't mind reading material that pushes the envelope, makes you think and will touch your heart, pick up a copy of the play THE LAST WHITE FAMILY ON DORCHESTER ROAD, by M. Lennon Perricone.

Anne K. Edwards, E-Book Reviews Weekly  

THE LAST WHITE FAMILY ON DORCHESTER ROAD

by

M. Lennon Perricone

This is a strong psychological drama containing the same elements that make a good book, one worth reading. Based on the strained relationships within a dysfunctional family, the playwright has created a realistic world wherein the reader becomes a silent, but critical resident in this chaotic situation.

Terry McCory has returned home, albeit unwillingly, after a suicide attempt to find his family members still at constant odds with one another and himself unwelcome by his mother.  Angry and hurt, he seeks a respite from a world grown too harsh for him and instead he finds only anger and pain.

Set in the declining neighborhood of Flatbush, Brooklyn, New York City, the characters play out their lives with mounting tension that will have the readers aware of tautness within themselves.  Much like the mounting crescendo of a martial air, the play surges toward its powerful climax.

This play would make for an enjoyable evening at the theater and, if you like to read plays, I can recommend it for a study in the interplay of human emotions as family secrets come to light.

Stage fare served up raw and in the rough this week

Published in the Asbury Park Press 6/25/04

By TOM CHESEK

Correspondent

No, not served up "in the raw"; this isn't "Oh! Calcutta," after all -- but a lot of theater folk here on our fair Shore have the admirable habit of taking little sandy grains of dramatic ideas and nurturing them into pearly, lustrous full-blown life, by first offering them up to the inquiring public in the form of "raw" readings. Witness the Monday evening script-in-hand productions at New Jersey Repertory Company in Long Branch, a successful series that returns for its next slate of plays with Gino Dilorio's "Apostasy" on July 12.

M. Lennon Perricone has been an especially busy guy in the happening clambake that is "raw" theater, through his involvement with the Playwrights on the Rise series at Lakewood's Strand Theatre -- and especially via his association with producer Deb Schwartz and the Eatontown Playhouse, a venue that has premiered no less than three original dramas by the North Brunswick-based writer (most recently "And of the Son"ast February). This coming Wednesday evening, the storefront stage will once again display the Perricone touch with a reading of his new work "A Swirling Violet Haze." This isn't the Purple Haze of Hendrix -- nor even the edgier themes of such past Perricone output as "Unresolved" and "The Last White Family" (actually, it's a lyrical reference from a Don McLean song); it's described by its author as "my first Romantic Drama . . . nobody dies, no incest, and I did not use one swear word in the script."

The prolific playwright also offers that the piece was inspired by and written specifically for actress Sally O'Neill -- who, we are very pleased to report, will be performing at the Route 35 theatre in this special one-time show (Jimi DeStephano joins her in the low-body-count cast). For show time and ticket information, call the Eatontown Playhouse at (732) 888-0339.

Chatham Courier

by Ruth Ross Drama Critc

According to Artistic Director Bob Lukasik, Chatham Community Players' annual Jersey Voices is the "Forrest Gump of theater:" it's different. Culled from more than 100 submissions, this summer's offering of six original, one-act plays by New Jersey playwrights is, for the most part, light and entertaining, perfect for the soaring temperatures and heavy, humid air.The evening was bracketed by two very funny plays. In the opener, Enter Queen Gertrude by M. Lennon Perricone, the very talented Kate Schlesinger played an actress playing Hamlet's mother who "loses it" when she is upstaged once too often by the actor playing Laertes. When she can't strangle him onstage - Schlesinger's hands tremble with the effort to suppress her murderous tendencies - she makes up quasi-Elizabethan language "outing" him and disclosing his infidelity to his lover! Eric L. Knott hammed it up as Laertes, matching Schlesinger word for word in their Bard-like word play.

Zinos - Interview

Oct 25, 2002

The redemption of M. Lennon Perricone

Interview with playwright M. Lennon Perricone (Commentary)

M. Lennon Perricone (Mike) is an American playwright who has been working with Hollow Hills publishing for some time now. Mike and I spend a good deal of time exchanging emails and philosophies – me being a British Pagan, he being an American Catholic, it is often interesting to swap perspectives. For this interview, we have managed a more formal exchange of thoughts which give some insight into what informs Mike's work.

Bryn: What first drew you to play-writing?

Mike: I had surrendered my writing career and had become what some would consider a fairly high-powered Advertising Executive. Then when my career was at low point and I really wasn't doing what I was meant to in life, and though I was successful I was not very happy or fulfilled. Well on very rainy afternoon in back in 1999 in one of those famous New Jersey diners, my co-worker and friend Annemarie Matseur who is heavily involved in theater ask to read my novels. I very indifferently allowed it. Then she challenged me to write a play. That's when I wrote "The Last White Family on Dorchester Road." Then as a hoot, I sent it to a regional competition at Villagers Theater, one of New Jersey's more prestigious community theaters. Well much to my surprise.  I was one of the four winners. I am forever in the debt of Catherine Rowe, of Villagers, who was really the first person to regard me as a playwright.

Bryn: You've had a fair few successes of late with play writing competitions

Mike: There is a practical side to this that my colleagues are very…and I mean very remiss in. You have to be in it to win it.  If you want your stuff out there you better learn real fast how to get it out there and be diligent about it. I have in the past 21/2 years sent my work to close to 150 different places. I have had 7 positive responses. (That by the way would be average for anything you marketed.) Several playwrights I know put it off and put if off. I have given leads to several of them only to have them come up to me after the deadline past and say things like "I just wasn't in the mood or I had no time to get to the post office" Nobody is going to knock on your door so you better start pounding on theirs. Also all those years as an Advertising Executive are coming in very handy. I know how to establish a brand as I demonstrated with the Cacophony readings that have now become a quiet but growing element in New Jersey Community Theater.

Bryn: Tell me about the first play you had staged.

Mike: Unresolved is something of an enigma. It was second play I wrote and really took on a life of its own. It was supposed be a short monologue about a priest who was worried about a kid who had just left his confession. But one thing led to another and it became a full-length play that took on all sorts of contemporary issues. One thing that has fascinated me is the relationship other Christian churches have with the Roman Catholic Church. Religion makes stranger bedfellows than politics. In many ways the line between most Christian doctrines is blurring even though some groups such as the Christian church in Unresolved are trying their best to hold on to their doctrine. It is increasingly difficult for them in this age of ecumenism and inter-Christian marriages not to be influenced by other doctrines.  Another thing, which I find interesting, is how all Christian churches today must deal with contemporary issues such as the character Mark's predicament. Unresolved from an artistic standpoint was a flawless success. It was staged at the Eatontown playhouse under the watchful eye of my dear friend Deb Schwartz who is neither Catholic nor Christian and really was able to bring out the intensity of the play. That was really very impressive for someone who had limited knowledge of Christian doctrine and theology. She has, much to my delight agreed to direct "The last white family this coming April.

Bryn: Which of your plays do you most like and why?

Mike: My plays literally are my children. I love them all differently. I can't, as any parent would agree, have a preference for one. There are things I like more about one, such as the intensity of "White Family", the humanity in "Unresolved" and the deep regret in "And of the Son". And I am not lying when I say they are like my children. They all have distinct personalities and have completely different individual needs.

Bryn: Who has been your biggest influence?

Mike: Coming where I come from is my biggest influence in my writing. I have been blessed to have seen the world from all sides. In my youth I had seen drug addicts shooting up in my own house, and have seen fights where people had their faces cut to pieces from broken bottles. As a kid I knew drug pushers, mobsters and people who are now doing life for murder. But I have also walked under the Eiffel tower crossed the Ponte Veccehio. And have sat across a conference room table from some of the wealthiest people business people in the United States.  One thing always careful about is not to allow outside literary influences to invade my writings. There have been some strong impacts on me but I only allow them in to a point. I do very much enjoy the works of Miguel Pinero, Lillian Hellmann, Arthur Miller, William Inge and Edward Albee. If you will forgive me for flying the flag I do think true American dramatist have had the greatest impact on the English speaking stage. 

Bryn: Are there any plays in which you feel you've particularly written about your

own experiences?

Mike: The most autobiographical character I have ever written about is Rick Petroni. But they are all based somewhere in truth and fiction. White family is an embellished story of the final encounter between my two dead older brothers.  Fawler Mulrae is loosely based on my own experience when I returned to visit the reform school I was in as a kid.  It was very difficult to be there in a foreign car and a business suit talking to these kids.  It broke my heart because I knew deep in my soul maybe one of them would survive. I was an emotional mess for days. I have always had enormous guilt over the fact that I was one of the few who made it.

Bryn: You write a great deal about the Catholic Church, is that a question of writing what you know, or do you have a particular agenda?

Mike: I think I really write more about the character Father Rick who happens to be a priest. Yes he is in three of my works and most likely one more. What does surprise and I can not figure out is that when people find out I am a devout Catholic they become shocked some are even appalled, but that's their issue not mine.  Also if you read the Catholic Cannon and get past a lot of apocryphal tradition that is not dogma true Catholicism is very tolerant and very inclusive and very un-judgmental. Just so you know the celibacy of Priests is not dogma it is only a tradition. Also another thing which I do find fascinating is one sixth of the world's population is Catholic. There are if not more than, at least the same number of Catholics in the world as there are Muslims.

Bryn: Religion is obviously something that is of great importance to you, but it seems to be at the root of so much conflict at the moment.

Mike: The conflict with religion is not with me. It is within those who have a problem with someone of an artist mind being a Christian. Christianity and to a lesser extent Catholicism do not always jell with what some in society perceive as the way to think. I am comfortable being both Catholic and Christian. Keep in mind I am a former atheist so this is done via free will. I may have been born a Catholic. But I was far from religious and for most of my life I thought Jesus Christ was nothing more then a leader of cult and a fraud. I have of course had a change of heart. Just so you know when this happened people thought I was loosing my mind. But had I become a Buddhist or a Hindu or attached myself to a new age way of thinking people would have accepted that.

Bryn: I think you may well be right there, and it is a curious state of affairs. But then, religion is subject to fashion just like everything else in the world. Thanks for the thoughts.

Unresolved is available from http://www.hollowhillspublishing.com/cgi-bin/bookshop.cgi?pid=0015

The Last White Family on Dorchester Road is available from http://www.hollowhillspublishing.com/cgi-bin/bookshop.cgi?pid=0022

Contributed by:

Bryn Pearson

©2002 Bryn Pearson

Website: Hollow Hills Publishing

From the Asbury Park Press

A PLAYWRIGHT'S REDEMPTION Author relives past at Eatontown Playhouse

MICHAL KAABE/Correspondent

M. Lennon Perricone is a New Jersey resident who rose from dysfunctionalism and alcoholism to become a noted playwright and author. At a time of life when most boys were out on soccer and baseball fields, Perricone was in reform school In spite of this misspent youth, Perricone has turned his life around, and today he has become the permanent playwright in residence at The Eatontown Playhouse. This week, his latest stage work, "The Redemption of Fuller Mulrae," is receiving its world premiere.

The play is a semi-autobiographical drama that was inspired by a real-life occurrence.

"It is one of my most personal dramas," the North Brunswick playwright said recently. "All boys pass through a threshold to become men, and this is the recounting of Fawler's

The event that inspired the play came, as the playwright says, "about 16 years after I left reform school. I encountered an old social worker who asked me to come back to the school and speak to the kids." This request filled a need that Perricone felt was present in his adult life.  "I always had a yearning to reconcile myself with my school," he said.

And so Perricone returned to his alma mater, Lincoln Hall, in Lincolndale, N.Y.

"After spending what was about two hours talking to these kids I came away with my heart in my mouth," he said. "They had no concept of the future and the past was too painful for them to have anything to do with." Among these youngsters, there was one young man that made a significant impression on Perricone. "I think his name was Gary, and he had a real spark," Perricone recounted. "He was smart, dynamic and well spoken. He stood out in that he showed leadership. Even though this experience was fourteen years ago, I still think of him today. I wondered how many of those kids would end up dead, in jail or on drugs. And what is it that made me turn around?" This young man named Gary was the inspiration for the character of Speaks in Perricone's play.

"I think that he made such a strong impression on me because he may have reminded me of me," Perricone remarked. Perricone continually expresses his appreciation to Lincoln Hall for all of the good that it did for him.  "Reform school was the best thing that ever happened to me. The people really cared about me and helped me turn my life around," Perricone said. "Ultimately, `Fawler Mulrae' is a journey," Perricone explained, "a journey from boyhood to manhood, and the accounting of a man yearning to relive the sins of his past." M. Lennon Perricone Presented by Over the Rainbow Productions  8 p.m. Fridays and Saturdays; 3 p.m. Sundays through March 26*Eatontown

Asbury Park Press

`SON' OF PERRICONE

TOM CHESEK/CORRESPONDENT

Freelance

AND OF THE SON

A play by M. Lennon Perricone * Eatontown Playhouse * Route 35 N., Eatontown * 8 p.m. today, tomorrow and Feb. 13-14; 3 p.m. Feb. 8 and 15 * (732) 460-0100

To hear Mike Perricone tell it, the North Brunswick producer and playwright is about finished with the Church.

No, the ex-adman turned prolific purveyor of dramas, novels and one-acts hasn't suffered any unseemly lapse of faith - in fact, he's credited a renewed interest in that faith with much of his artistic inspiration - rather, the author who writes under the name M. Lennon Perricone has expressed a desire to "touch upon something lighter" than the weighty themes that have become his stock in trade through some dozen or so full-length plays.

It's a body of work that's grappled with such bugaboos as intergenerational tensions ("Paternal Interruptions," "The Last White Family on Dorchester Road"), Catholicism in time of conflict ("Devoured," `Extreme Unction") and the peculiar protocols of organized crime ("Tainted Prince," the Hamlet transposition "Giorgio Jr.") - with occasional time outs for such playful bits as "Letting One Fly," in which a legendary actress brings an inadvertent something extra to her speech at an awards ceremony.

Still, there are stories left to be told - something "Unresolved," to borrow the title from his study of spiritual despair, first seen on the modestly-scaled stage of the Eatontown Playhouse. Indeed, all of the Perricone leitmotifs are back to reclaim their turn in the spotlight for "And of the Son," a one-act drama receiving its fully-staged world premiere at the Route 35 theater beginning tonight and continuing through

In this tale of dying patriarch Rutherford Duquesne (Dave Weiss), his estranged son Pierre (Paul Landri) and the personal demons that haunt their relationship in a very manifest way, the specters of doubt and regret are scarcely the only ghosts who walk the stage. The script actually features characters from other Perricone plays, including the conflicted cleric Father Rick (Ted Petrock) seen in "`Unresolved," and Fawler Mulrae (P.J. Campacci), the central character in the as-yet unproduced "The Redemption of Fawler Mulrae."

Of course, only a mere handful of people on this planet are aware that these and virtually all of the dramatic personae in the world of M. Lennon Perricone are drawn from his unpublished novel "The Masters of Pathos," a sprawling story that's served as a wellspring of ideas for its creator.

Audiences who may normally think of the strip-mall storefront Eatontown Playhouse in terms of such fun fare as the recent "Cheaper by the Dozen" might be surprised to learn that this production marks the third premiere of a Perricone work at the venue; all of them produced and directed by Over The Rainbow Productions founder Deb Schwartz. With Perricone coming on board at the playhouse as something of an unofficial playwright-in-residence ("The Last White Family" was 2003's offering), Schwartz and company are making a genuine bid to be considered among the ranks of New Jersey's most adventurous and forward-thinking theater troupes.

"Deb always seems to know exactly what I want," the playwright says of the Monmouth County theater exponent who first worked with him on `Unresolved.' "We've got a great synergy together, and theater-wise, we're the best of friends."

For a small suburban stage to devote a whole February to a risky and virtually unknown drama when they could have fallen back on "Last of the Red Hot Lovers" is pretty exciting in itself; what makes it even more of a thrill is that this is likely only the beginning. Starting in March, Perricone assumes the role of supervising producer for Playwrights Cafe, a series of "raw" readings at the Playhouse that commences with an evening of one-acts by Frank Briamonte of Chatham.

NORTH BRUNSWICK  Sentinal

— Up until three years ago, M. Lennon Perricone  rarely even been to the theater.

But in a dramatic turn of events, the 46-year-old North Brunswick resident and high school dropout is now establishing himself as one of the most ambitious playwrights in the state's community theater scene.

Since 2001, Perricone has written and staged 19 original plays in non-equity theaters across the state and country. In 2002, he was selected as one of 10 finalists in the prestigious Tennessee Williams Literary Festival in New Orleans, and in 2004, he was named the permanent playwright in residence at Monmouth County's Eatontown Playhouse.

He even relinquished his longtime job as an advertising executive in exchange for a nine-to-five job that would allow him to dedicate more time to his craft. "I started playwriting on a dare," said Perricone. After many unsuccessful years of trying to pursue a career as a fiction writer, he was ready to give up on a writing career. "Then a friend of mine challenged me to write a play," he said. "I knew nothing about the theater. I never read any plays.  I didn't even know what the fourth wall was."

His latest work, "The Redemption of Fawler Mulrae," opens March 4 at the Eatontown Playhouse, Route 35. The one-act tragedy tells the story of Fawler Mulrae, a juvenile delinquent turned successful businessman who returns to visit the reform school that housed him as a youth. In the play, the protagonist has hopes of bringing the new generation of troubled and violent youth to salvation. However, as he comes face to face with the young men, he questions whether it is possible to convert a youth who has committed an unprovoked act of violence.

Although the play is a fictional account, Perricone said he shares characteristics with the play's protagonist. A neglected child growing up in Brooklyn, Perricone spent two years in a Catholic reformatory school. Perricone also said that he and the protagonist share the same ZIP code. "Fawler Mulrae would only live in an ethnically mixed community like North Brunswick," Perricone said. "He wouldn't be comfortable in a homogenous place."

The one-act play, which has seven local actors, minimal sets and a dark, somber tone, is characteristic of Perricone's work. As a playwright, Perricone said he often prefers tragedy to comedies and musicals and hopes his original work will change the face of local theater. "We don't have enough tragedy in plays," he said. "Tragedy endures." "The Redemption of Fawler Mulrae" is directed by Deb Schwartz and will run at the Eatontown Playhouse from March 4-26. Tickets are $20 and include coffee and dessert. For more information visit www

Playwright uses his life experiences Play to be staged in March JOAN HRITZ STAFF WRITER

THE HOME NEWS AND TRIBUNE

"I'm a high school dropout. I actually was in reform school as a kid," said the North Brunswick resident.  Ironically, "it was the best experience of my life," he said of his tenure at Lincoln Hall in Lincolndale, N.Y.

Perricone eventually made use of his youthful experiences in plays like his latest, "The Redemption of Fawler Mulrae," to be staged next month at the Eatontown Playhouse in Eatontown. "Redemption" deals with surviving violence. It focuses on a former juvenile delinquent who has a rewarding career and loving family but is haunted by his past.

Given the opportunity to encourage boys at his old reform school to achieve better lives, the main character, Fawler, tries to help a brilliant African-American teen whose horrific act will cost the youth a lifetime in institutions. Through that teen, Fawler finally faces the demons of his own past.

Perricone has been a playwright since 1999. "Redemption" was written in 2001. Becoming a playwright "was a fluke. It was a dare," he said.  In 1999, he was working in an advertising agency with someone involved with East Brunswick's Playhouse 22, who "dared me to write a play, so I wrote `The Last White Family on Dorchester Road.'" The play, about a dysfunctional Brooklyn family dealing with alcohol and drug addiction, was accepted for a reading as part of the new playwright series at the Villagers Theater in Somerset.

"Something other than myself determined my destiny. I knew nothing about theater, nothing about lighting, nothing about staging. Community theater was my college education in theater," he said. Perricone has written 21 plays and his latest is his seventh staged production. His plays have been staged in Eatontown, Chatham and Kansas City, Mo. "I was a chronic truant. I wasn't a criminal," said the Brooklyn native. Starting with sixth grade, he never attended school on a regular basis. "I went to eighth grade in reform school," says the now 45-year-old playwright. "I came from the ultimate dysfunctional family." His mother left when he was 10 and his father worked nights while trying to raise Perricone and his four siblings.

"We ran amuck," he said. "We lived in a crime-ridden neighborhood." He was sent to Lincoln Hall "when the courts stepped in. I was always being chased by truant officers." Instead of attending school, "I rode the subways all over. I used to go to libraries. If there was a neighborhood I was curious about, I'd go there. Sometimes I was just home." He occasionally attended class at a Brooklyn high school, required to go until age 16. The day after his 16th birthday on May 14 spelled the end of his school attendance.

"You learn how to work the system. I went to school just enough to keep the authorities away so I wouldn't get placed back in reform school. "I was a kid. I didn't have any guidance. I'm a little like a guy who can't read music but can play the piano," he said. It wasn't that he hated school but he "was indifferent to education," said Perricone. Eventually, he discovered that he was dyslexic but that issue has been resolved. "My wife is my editor," he said of Patti, a legal secretary who corrects the errors caused by his dyslexia. "I can read perfectly" but will leave words out when typing on his computer.

His extensive vocabulary came "from my mother," he said. Over the years, he has held various jobs, in fields like advertising and as a head hunter. Perricone now works in marketing for the Contract Leasing Corp. in Piscataway, a trailer leasing and purchasing company. "They really accommodate my play stuff. I don't have to work past 5 o'clock," he said. As an adult, he was asked to speak to the kids at Lincolndale Hall who "were only concerned with the moment, with no thoughts of the future," he said. Perricone said it was disheartening to realize that most of the youngsters there probably would end up "dead, in jail or junkies." In 1986, he wrote a novel, as yet unpublished, that was set in a reform school.

He also authored another novel. Although not a father, "I have 21 children. My plays are like having children. They demand my attention. Though he has mainly written tragedies and dramas, he also has written a few short comedies like "Enter Queen Gertrude." Perricone, a 20-year resident of North Brunswick, believes "there is not enough tragedy or drama in American theater" which "disproportionately favors comedies or musicals."

"I'm of a serious bent," favoring the works of Henry Miller, Ayn Rand and Ernest Hemingway, Perricone said.

Perricone  now the Eatontown Playhouse permanent playwright-in-residence is a member of the theater's board of directors. He has been nominated several times for the Perry Award given the New Jersey Association of Community Theaters. A representative of the National Drama Library of South Africa saw "Redemption" on the Web site called Dramatic Exchange and e-mailed Perricone to say the play was being placed in the drama library files.

As for his plays, "the earlier ones are embellished events of my own life. Newer ones deal with more contemporary issues" such as generational or women's relationships, he said. He is a member of the Dramatists Guild of America and his works have been featured in readings at that organization's New York City location. He is anticipating another reading there in October. Perricone wants `to create new challenges for himself. "I came into this not know anything about theater or anybody in theater," he said. Now, "I'm a fairly visible component of New Jersey community theater. I'm moving in the right direction.

"I've got a bunch of plays in my head I've got to sit down and put on paper," he said. "The Redemption of Fawler Mulrae," will be staged March 4-26 at the Eatontown Playhouse, Route 35 north, Eatontown. Performances will be 8 p.m. Fridays and Saturdays and 3 p.m. Sundays. Additional information and tickets are available by calling (732) 888-0339. Joan Hritz: (732) 565-7274; jhritz@ thnt.com

FLINT - Flint City Theatre deferred to lovers of short subjects Thursday with the opening of the Second Annual Short Play Festival at Good Beans Cafe.

This year's six offerings each run about 10 minutes from start to finish. Fast-paced and snappy, they span the emotional gamut yet maintain a subtle humorous thread.

"Surprise" by Mark Harvey Levine finds Peter (Jordan Climie) and his current girlfriend (Samantha Hogan) breaking up in a local restaurant. It seems Peter is annoyingly psychic, which drives people away from him. The title is a clue here as is the obvious synchronicity of the waitress (Sara Robinson).

M. Lennon Perricone's "The Brothers Azzorrano" is set in a New York cemetery as Robert (Bob Gerics) comes to pay last respects to his deceased father. Robert has not seen his brother in 15 years, so when Vito (Dean Vanderkolk) arrives, the argument begins. Tempers flair and old injuries surface along with some surprises.